Livewell with
Personalised Dementia Care Services
Dignified dementia care with peace of mind
At Livewell we pride ourselves in providing personalised, tailored and dignified dementia, frail and specialised care services to our residents. Our multidisciplinary healthcare team, whom all contributes to the holistic and total care of our residents, ranging from our own nursing team (employed and trained nursing and care workers), to our specialised support network of healthcare professionals (such as nutritionists, occupational therapists, physiotherapists, geriatricians, physicians, psychologists, social workers and more). This team gives their highest commitment and the utmost attention to each resident to provide adaptable personalised dementia care based on their unique care needs, at both our personalised dementia care facilities.
If you're wondering what private dementia care costs, our Family Advisor will be happy to take you through our care plans. Our dedicated nursing team provides 24/7 care in a secured living environment, which is included in the monthly levy with no hidden or additional costs. The following Accommodation options are offered by both our dementia care facilities in Somerset West and Bryanston.
Services
Private Executive Suite
Private Luxury Suite
Twin Luxury Suite
Luxury Frail Care Unit

3 nutritious meals including snacks

✓

✓

✓

✓

Personalised care and medication management

✓

✓

✓

✓

24 / 7 nursing care

✓

✓

✓

✓

Frail care services

✓

✓

✓

✓

Occupational therapy

✓

✓

✓

✓

Ongoing Care Plan (assessments and evaluations)

✓

✓

✓

✓

Stimulating activities program

✓

✓

✓

✓

Salon and personal grooming services available

✓

✓

✓

✓

Housekeeping and laundry services (unlimited)

✓

✓

✓

✓

Access to communal gardens, dining and living areas

✓

✓

✓

✓

Pet care

✓

✓

 
 

Personal square metres per individual

35m2 – 50m2

25m2 – 30m2

17.5m2 – 25m2

16m2 – 20m2

Accommodation Type

Private Executive Suite

Private Luxury Suite

Twin




Luxury Suite

Luxury Frail

Care Unit

 
ENQUIRE
ENQUIRE
ENQUIRE
ENQUIRE
Accommodation Options at Livewell
Private Executive Suites
This is the most premium option available at Livewell. This is a fantastic option for an individual who likes to have enough space for a small lounge, library or to bring more personal items from home.

Fully furnished suite

Ensuite bathroom

Extra room for personal furniture items

Cleaning services

CCTV cameras

Emergency call system

Aircon/heaters

Pet friendly
Private Luxury Suite
Our private luxury suites are perfect for the individual who wants to be in their own private space, especially higher functioning dementia and Alzheimer's residents and those who have their own pets.
Fully furnished suite

Ensuite bathroom

Cleaning services

CCTV cameras

Emergency call system

Aircon/heaters

Pet friendly
Twin Luxury Suites 
This solution is a more affordable option for residents who would like to experience a luxurious stay at Livewell, and who don't mind sharing their space with one other resident. This is also a great solution for a couple where one of them, or both, require specialised care, and the partner wants to stay with them. The rooms are spacious and provide enough privacy for each roommate. Pets are only allowed inside the room if the roommate is comfortable with the pet or in case a couple shares a Twin Suite.

Fully furnished suite

Shared ensuite bathroom

Cleaning services

CCTV cameras

Emergency call system

Aircon/heaters

Pet friendly (negotiable)
Luxury Frail Care Unit 
Our frail care section features luxurious and beautifully prepared beds. Frail care residents have their own cupboards and a sense of privacy. Regrettably, no pets are allowed in the frail care unit. 
Comfortable bedding

Own cupboard

Screening 

Shared bathrooms 

Shared garden and patios

Cleaning services

CCTV cameras

Emergency call system

Aircon/heaters
The following dementia, Alzheimer's and frail care costs and services are included in our specialised care fee:

Personalised, specialised care and medication management
24-hour nursing care (including a Registered Nurse on duty and Care Providers).

On-going Care Plan.

Daily administration, management and dispensing of medication and script management.

Daily health monitoring of the Resident.

On-going assessment to provide appropriate care, whilst promoting mobility and independence.

On-going weight monitoring and management.

Assistance with bathing and dressing of the Resident.

Transport to hospital or medical appointments within a 10km radius from the Livewell Estate.

Basic personal grooming (hair cutting, nail clipping, polish and shaving).

Inspection of feet and general foot hygiene.

Regular feedback to the family on the wellbeing of the resident (including WhatsApp groups, phone calls, emails and more)
Lifestyle management
On-going assessment and checking of the Resident's personal range of clothing (cleanliness, fit and variety).

Scheduled outings and entertainment as arranged by Livewell Lifestyle Coordinator

Specialised therapy developed and assessed by an Occupational Therapist.

Continued evaluation of the Resident's personal activity program with on-going social contact assessments.

Best practice in nursing and memory care by our specialised staff.

Pet care (excluding food, medication, grooming and vet visits).

Salon services are available.
Facility & suites (rental) and nutrition
3 nutritious meals per day.

Serving snacks and refreshments (coffee, tea, water, fruit juice).

Facilitating special celebrations (birthdays, anniversaries, visits from family and friends).

Domestic cleaning and servicing of all private suites.

Housekeeping duties of all common areas and ablutions.

Laundry services (limitless)

All utility costs included (including water, electricity, refuse removal, rates and taxes).

Waste removal and pest control.

24-hour security at the Estate, including a 24-hour emergency/nursing call unit.

Full use and access to all the facilities and gardens at the Livewell Estate (suites, living areas, dining areas,

salon, gardens).

Installed lifts.

Access controlled environment.

24/7 CCTV cameras installed across the facility.

Fully furnished suites and common areas.
WiFi
Generator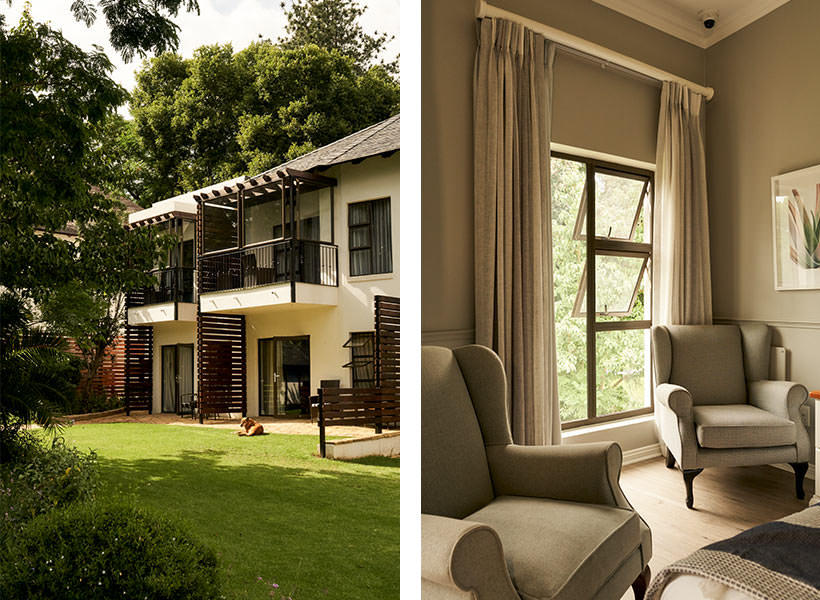 Livewell

Bryanston

 Estate
Our dedicated dementia and Alzheimer's care facility in Gauteng is a beautiful lodge-like residence set within manicured lawns and large trees. It's located in a safe and secure environment in a quiet residential nook in Bryanston.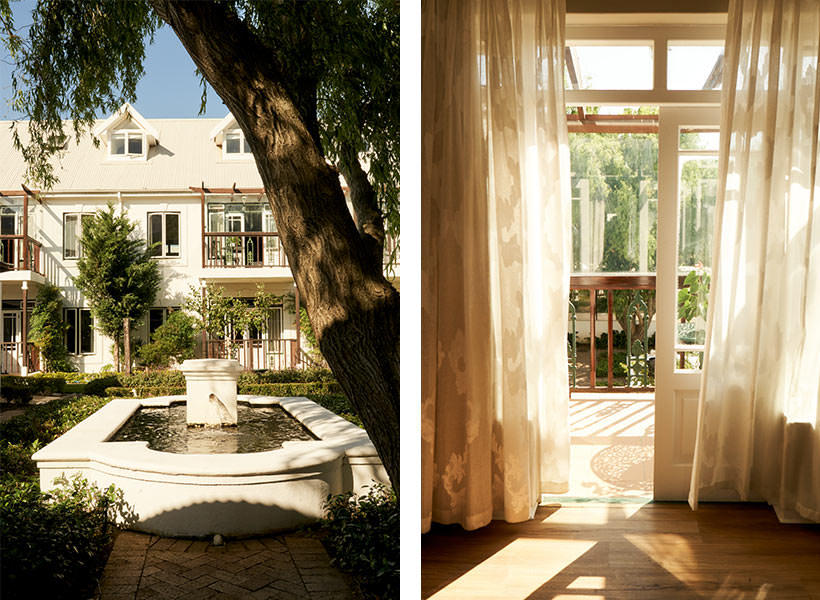 Livewell 
Somerset West Estate
Our dedicated dementia and Alzheimer's care facility in Western Cape is a beautiful residence set in large secure tree-lined grounds in a quiet cul-de-sac close to the center of Somerset West.