Livewell with
Personalised Services
Dignified care with peace of mind
At Livewell we pride ourselves in providing tailored and dignified dementia care services to our residents. Each resident also receives personalised care based on their unique needs.
Our carers provide 24 hour care and security throughout the month, included in the monthly levy with no hidden or additional costs.
The following costs and services are included in our private dementia care monthly levy:
Personalised, specialised care and medication management
• 24-hour nursing care (including Nurse on duty and Care Providers).
• Care Provider alongside Resident's bed if hospitalised.
• On-going Care Plan.
• Daily administration, management and dispensing of medication and script management.
• Daily health monitoring of the Resident.
• On-going assessment to provide appropriate care, whilst promoting mobility and independence.
• On-going weight monitoring and management.
• Assistance with bathing and dressing of the Resident.
• Transport to hospital or medical appointments within a 10km radius from the Livewell Estate.
• Basic personal grooming (hair cutting, nail clipping, polish and shaving).
• Inspection of feet and general foot hygiene.
Occupational Therapy and Quality of Life
• On-going assessment and checking of the Resident's personal range of clothing (cleanliness, fit and variety).
• Scheduled outings and entertainment as arranged by Livewell with Companions and supervision.
• Specialised therapy developed by the Livewell Occupational Therapist.
• Continued assessments of the Resident by our Occupational Therapist.
• Continued evaluation of the Resident's personal activity program with on-going social contact assessments.
• Best practice in nursing and memory care by our specialised staff.
• Over 30 activities are available for our Residents to participate in (e.g.: music therapy, arts and crafts and dancing).
• Pet care (excluding food, medication, grooming and vet visits).
• Salon services.
Facility & suites (rental) and nutrition
• 3 nutritious meals per day.
• Serving snacks and refreshments (coffee, tea, water, fruit juice).
• Television (limited bouquet of channels available in rooms and common areas).
• Facilitating special celebrations (birthdays, anniversaries, visits from family and friends).
• Domestic cleaning and servicing of all private suites.
• Housekeeping duties of all common areas and ablutions.
• Laundry services.
• All utility costs included (including water, electricity, refuse removal, rates and taxes).
• Waste removal and pest control.
• 24-hour security at the Estate, including a 24-hour emergency/nursing call unit.
• Full use and access to all the facilities and gardens at the Livewell Estate (suites, living areas, dining areas,
salon, gardens).
• Installed lifts.
• Access controlled environment.
• 24/7 CCTV cameras installed across the facility.
• Fully furnished suites and common areas.
The following costs and services are EXCLUDED from the monthly levy and will be payable by the client:
• Insurance premiums for insuring the personal property of the Resident.
• The costs of any medication dispensed, blister packaging, injections, medical consumables, tests taken or
treatment given to the Resident at Livewell Estate.
• The costs of any medicine, treatment, tests, fees or charges levied in connection with the hospitalization of the
Resident, and any medical aid costs incurred by the Resident.
• The cost of any medical practitioners (excluding the carers, nurses and Occupational Therapist employed by
Livewell) attending to the Resident, at Livewell Estate or at consulting rooms of the practitioners.
• The cost of personal toiletries (including incontinence wear if applicable).
• Beautifying or spa treatment services, e.g. hair colour, foils, facials, massages, waxing, are for the Resident's account.
• The cost of a Livewell employee accompanying a Resident on a private excursion or family visit.
• All transportation costs to personal appointments outside of Livewell's official facilities  i.e.:
– gym, cinema, dinners, social clubs, plays, holidays, overseas trips, overseas family visits and any other visits which fall within such definition).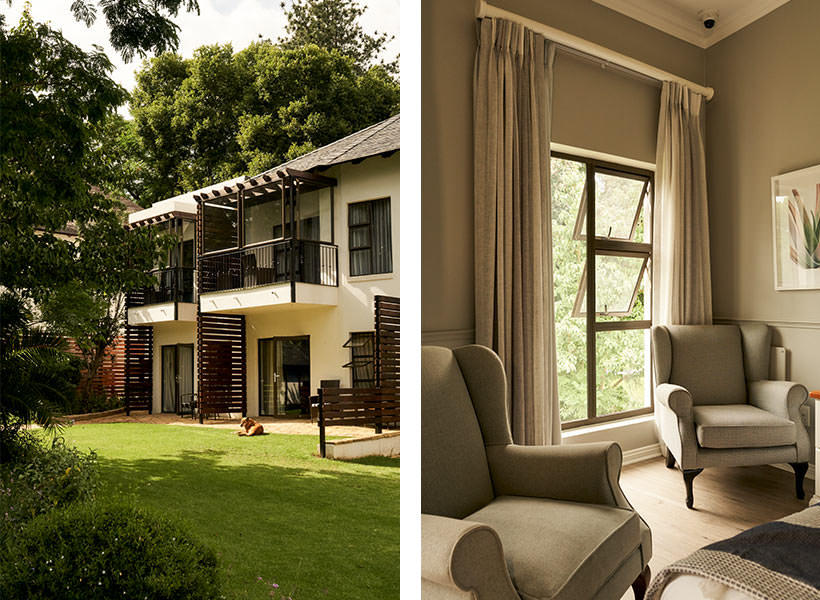 Livewell

Bryanston

 Estate
Our dedicated dementia and Alzheimer's care facility in Gauteng is a beautiful lodge-like residence set within manicured lawns and large trees. It's located in a safe and secure environment in a quiet residential nook in Bryanston.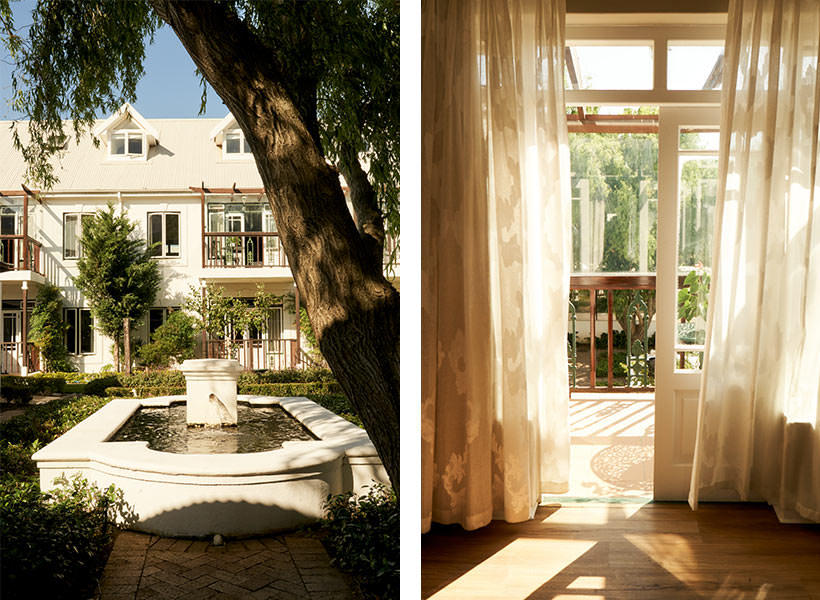 Livewell 
Somerset West Estate
Our dedicated dementia and Alzheimer's care facility in Western Cape is a beautiful residence set in large secure tree-lined grounds in a quiet cul-de-sac close to the center of Somerset West.