Livewell with the Things
You Treasure
Dementia Facility Admissions: Considerations for Private & Tailored Care
While those with advanced dementia may struggle to remember the immediate past, they are often able to remember their more distant memories and many enthusiastically relate their rich earlier experiences in vivid detail.
Livewell offers tailored dementia & Alzheimer's care services at our live-in facilities. We provide a total care experience for our residents and pride ourselves on our open and transparent communication with the families of those residents.
Prior to admission our family advisors will meet with prospective families to understand and plan for the arrival of their loved one with dementia or Alzheimer's.
These are some of the things you can expect when the time comes to consider expert care for your loved one, and the admission process to our private dementia care facility at Livewell.
Tailored Dementia Suites – Treasured Memories of Home
Besides the beautifully appointed spaces our residents enjoy, we also encourage families to tailor their suites with their own personal pictures, ornaments and furniture. Included in our tailored dementia care services offering, is a pet-friendly estate. Pets are not only welcome, but encouraged, allowing for a positive familiarity for them in a tranquil, relaxed setting.
Taking into account a range of innovative approaches and perspectives in dementia care, Livewell contracts interior consultants who are experienced in developing environments especially suited to the elderly and those who live with dementia. The result of these efforts is a more comprehensive approach to caring for people with dementia in South Africa.
Prior to them moving in, we meet with the person as well as their family to try to get to know them and understand their needs and requirements. We also undertake an interior consultation with the family to establish how we can best furnish and decorate their luxurious suite.
Tailored Dementia Care – Getting to know our residents with dementia
Once the new resident has moved to Livewell, the caring staff members make every effort to help them settle in. One aspect of this is gaining an understanding of the resident's particular needs, in terms of their individual preferences and condition, and anticipating how this information can assist the staff to make them feel at home.
At the entrance of each suite is a small "Getting to know me" board. This displays the name and photograph of each resident and a mini-biography including some of their interests. This assists companions and carers to get to know each resident and it also provides cues for stimulating conversation.
Freedom of movement is an important part of our dementia care services. Livewell places an emphasis on enabling residents to move about the facility freely with personal carers who ensure their safety and wellbeing. All suites are equipped with call buttons in case residents require assistance or reassurance.
If the new resident has pot plants that they enjoy taking care of, we will also try to accommodate as many of those as possible and some of our residents have impressive pot plant gardens. Livewell also goes to great lengths to accommodate residents' precious pets.
Livewell with
at our private dementia care facility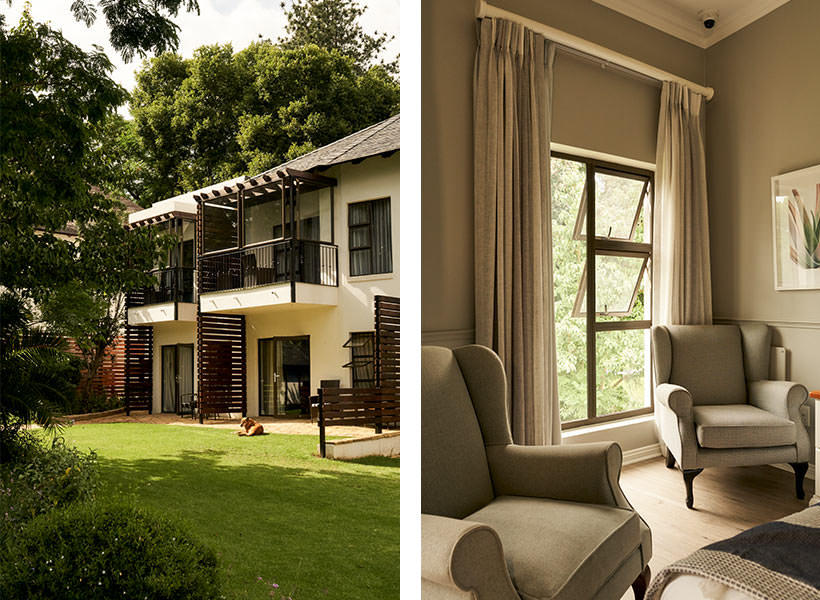 Livewell

Bryanston

 Estate
Our dedicated dementia and Alzheimer's care facility in Gauteng is a beautiful lodge-like residence set within manicured lawns and large trees. It's located in a safe and secure environment in a quiet residential nook in Bryanston.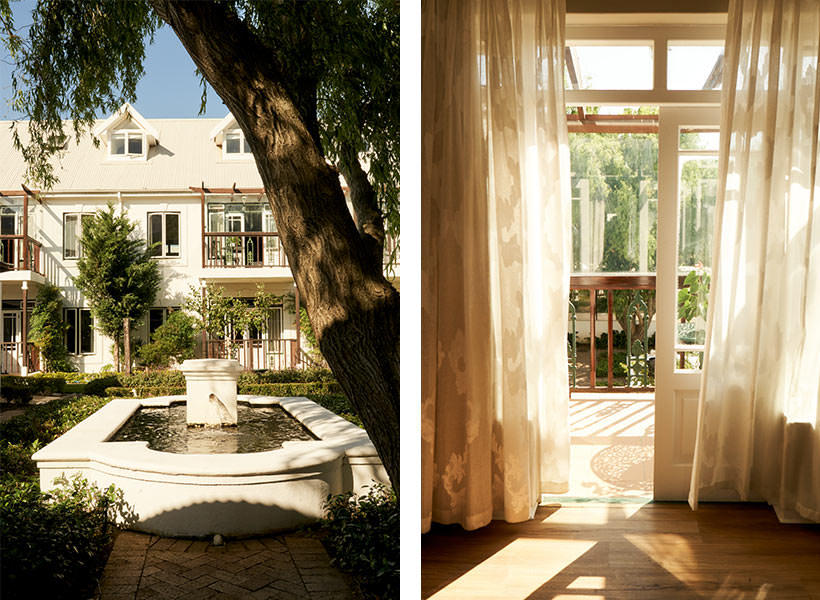 Livewell 
Somerset West Estate
Our dedicated dementia and Alzheimer's care facility in Western Cape is a beautiful residence set in large secure tree-lined grounds in a quiet cul-de-sac close to the center of Somerset West.