Considering a Specialised Dementia & Alzheimer's Care Facility for a Loved one?

Choose to live well at
Livewell
South Africa's top dementia & Alzheimer's care facility.
Livewell Estates offer highly personalised, dignified care for people with dementia, or Alzheimer's disease. We are one of the few facilities in South Africa with a specialised memory care team: everyone that works at Livewell has received training aimed specifically at catering to, and working with dementia-related patients.
Quite simply there is nothing else like Livewell.
What to Expect From Life at
Livewell
At Livewell, we ensure the highest possible quality of life for our residents through a range of meticulously designed specialised care programs and activities based around the needs of each particular individual. Our tailored care facilities combine an array of activities, dedicated companions, world-class care and luxury private suites to ensure a dignified and fulfilled way of life for all of our residents affected by dementia and Alzheimer's.
Memory Care Activities – Tailored memory care is at the heart of our offering. Upon admission, each resident and their family is interviewed by our occupational therapists in order to develop their own personalised activities and support program. Our therapeutic programs ensure a memory-care focused lifestyle by actively engaging with the individual needs of our residents and addressing their unique requirements. Livewell Villages offers social, cognitive and physical stimulation through a series of rewarding activities.
Qualified Nurses 24/7 – Fully qualified nurses are on-hand at the estates 24/7. Our best in practice health care providers and facilities are a fundamental part of the Livewell offering. Access to a General Practitioner and external specialists, if required, form part of this offering.
Companion Carers – Companions are individual dementia carers and specialist nurses trained to expertly assist our residents with activities and therapies through which they form friendships, adding warmth and purpose to our residents' daily lives.
Suites – Each resident has their own private suite, comfortably, yet luxuriously appointed, designed to accommodate the comfort of our residents. We also encourage families to tailor their suites with their own personal pictures, ornaments and furniture to create their new home.
Family Advisors – Our family advisors assist families to make the best decisions for their loved ones in our care, provide on-boarding support, as well as guidance and advice throughout their stay.
Grooming – Professional groomers and hairdressers work on-site to provide a little pampering and comfort to our residents when needed.
Meals – We provide home-cooked meals daily. Our dedicated team of nutritionists, cooks and kitchen staff strive to make it just the way our residents like it, while always bearing in mind the benefits of a healthy, balanced diet. All meals are provided, plus customised to suit the needs of each resident.
Couples Residence/Spousal rooms – We welcome live-in spouses.
Pet-friendly – Pets are not only welcome, but encouraged. Pets play a therapeutic role in dementia care. The residents at Livewell form very special bonds with animals, be it their own pets or the animals on our grounds.
Security – We encourage freedom of movement both indoors and outdoors, but have security on the premises to safeguard our residents.
Give Your loved one the care they deserve.
Livewell

Bryanston

 Estate
A beautiful lodge-like residence set within manicured lawns and large trees in a safe and secure environment in a quiet residential nook in Bryanston.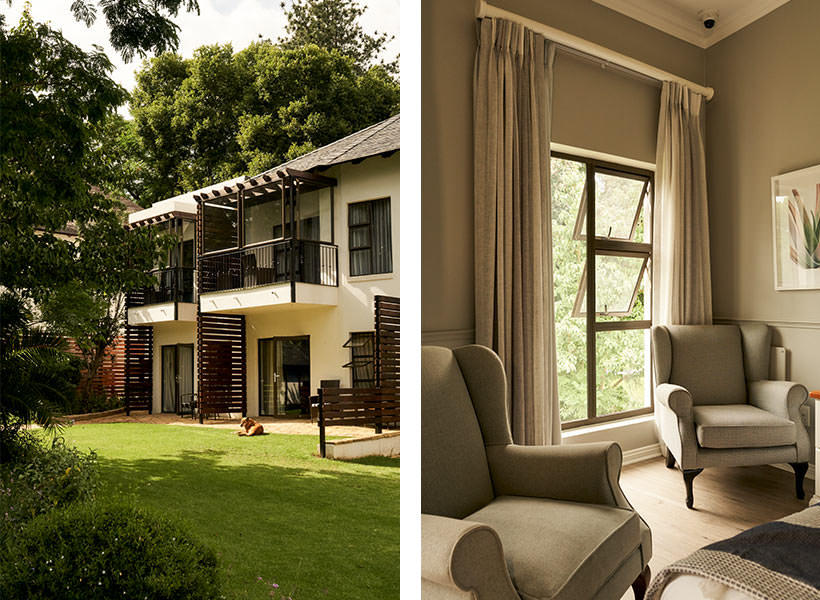 Livewell 
Somerset West Estate
A beautiful residence set in large secure tree-lined grounds in a quiet cul-de-sac close to the center of Somerset West.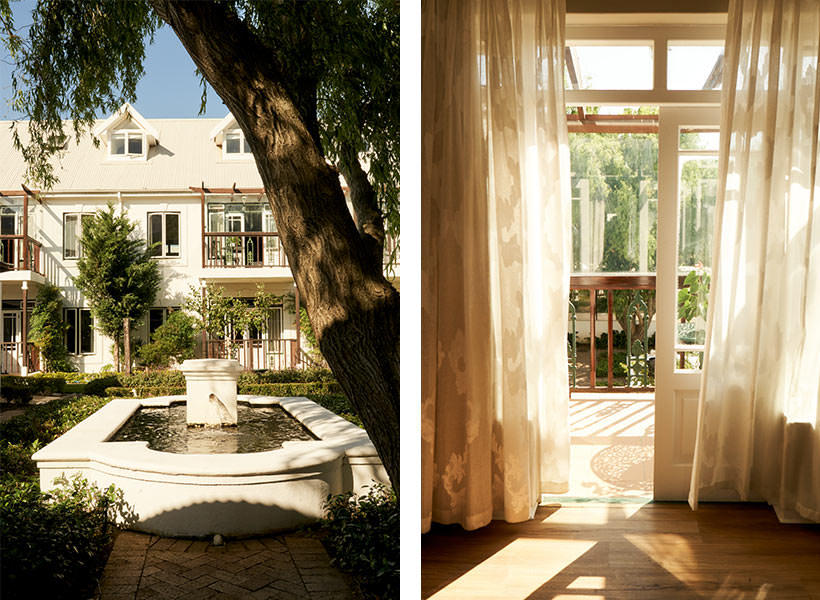 Ready to speak to one of our family advisors for more information or discuss options?