ACTIVELY ENGAGED – PERSONALISED MEMORY CARE ACTIVITIES & DEMENTIA SUPPORT
Our programmes ensure a memory-care focused lifestyle by actively engaging with the individual needs of our residents and addressing their unique requirements.
The tranquil gardens of the Livewell Estates, and our spacious and sunny living rooms, provide the perfect platform for our diverse and stimulating memory care focused activities programme. With a range of over 30 activities, Livewell offers a variety of choices to the individual, from music and crafts, to sports, board games, library visits and outings.
On admission, each resident and their family is interviewed by an Occupational Therapist to develop their personal activities programme. Each individual's history and needs around their Work-Life, Self-Care, Leisure and Rest are evaluated and incorporated into their timetable. Our Memory Care Companions are specially trained individuals who assist your family member with these activities. They form friendships woven around best-loved activities and are an indispensable part of providing skilled care and warmth for the daily life of our residents.
If you are considering a dementia care facility for a loved one, get in touch and one of our specialised family advisors will contact you to understand and discuss your unique requirements.
A day in the life
Livewell is very strict about our no restriction of movement policy. We want our residents to feel as if this is their home, and they are free to move around as they please. This, however, does not mean that they are not supervised. Our lovely companions are always available to accompany residents, especially on those afternoon strolls through the garden.
Livewell offers these Memory Care Activities
While dementia, a syndrome associated with a decline in memory and or other thinking skills, can be challenging for all involved including caregivers, there is a great deal (such as dementia care therapies) that can be done to support and stimulate a loved one who has or is developing this condition. At Livewell we provide different stimulating dementia care activities designed to meet the individual needs of our residents, these include music and crafts, sports, board games, and outings, to both stimulate and engage with our residents.
Arts & Crafts

Sport and Exercise

Yoga

Baking

Musical Experiences

Drumming

Excursions to Local Landmarks

Gardening

Croquet/Bowling

Woodwork & Electrical

Games

Golf
Livewell with
personalised dementia support
The importance of Memory Care Related Activities
Meaningful activities are of the utmost importance to those living with dementia. Dementia can cause people to withdraw from activities and enjoyable interactions with family and friends so it's important to try and maintain those relationships and interests to help people living with dementia lead a better and more enjoyable quality of life. 
It is imperative for the person with dementia to be stimulated with appropriate dementia care therapies, outings and creative endeavours, as these can assist in preventing them from becoming frustrated, lonely and depressed. It can furthermore assist in supporting the individual's memory, keep them engaged within the family and community for as long as possible, and meaningfully improve quality of life.
Communication difficulties and behavioural problems, depression, anxiety, feelings of isolation and a number of other problems that may be associated with dementia, can be reduced or minimised when the loved one is able to participate in enjoyable and creative activities on a regular basis, within a structured daily programme.
The memory care activities that are made available at Livewell are carefully planned and personalised​and are designed to be therapeutic for residents. They include, among a number of others, arts and crafts, stories and poetry, gardening, outings, music and movement sessions, puzzles and board games, baking, and group and animal therapy sessions.
At Livewell, we take special care to understand each individual's history. Each person receives a personalised dementia care therapies programme, prepared by the Occupational Therapist from the original interview process. This memory care activity programme assists with general dementia care therapy and supports the individual by aiming to reduce cognitive decline where possible, including frustration, agitation and more. If there is an activity your loved one used to partake in, but is not mentioned on our list, we take great care to potentially strive to offer it. 
If you are considering a dementia care facility for a loved one, get in touch and one of our specialised family advisors will contact you to understand and discuss your unique requirements.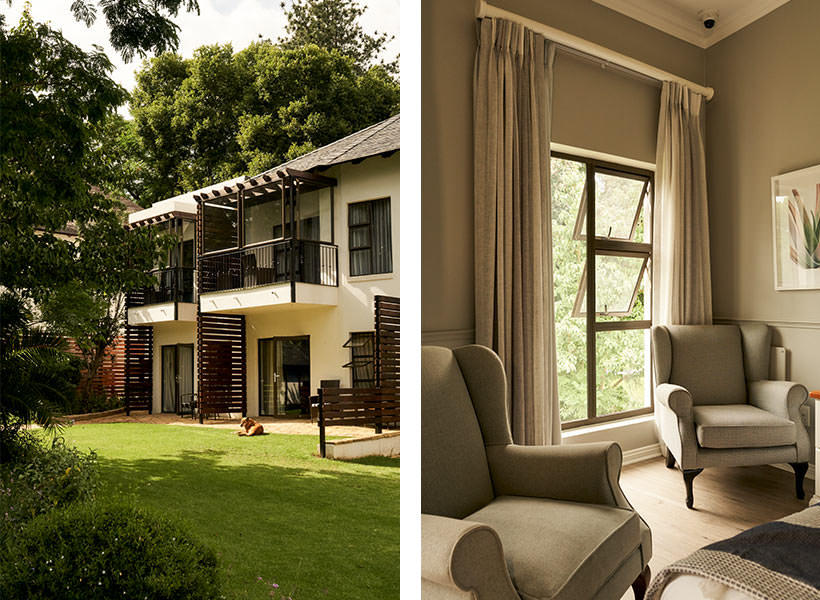 Livewell

Bryanston

 Estate
Our dedicated dementia and Alzheimer's care facility in Gauteng is a beautiful lodge-like residence set within manicured lawns and large trees. It's located in a safe and secure environment in a quiet residential nook in Bryanston.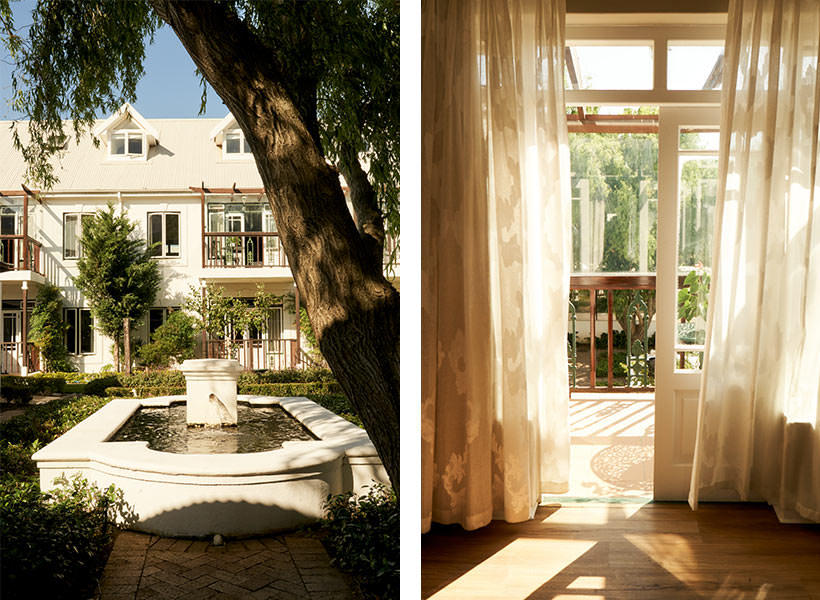 Livewell 
Somerset West Estate
Our dedicated dementia and Alzheimer's care facility in Western Cape is a beautiful residence set in large secure tree-lined grounds in a quiet cul-de-sac close to the centre of Somerset West.